Friendly Staff. Beautiful Smiles. Welcoming Environment.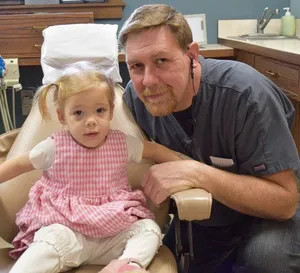 Dr. Friz has been a Comprehensive Family Dentist serving Dubois County since 1986. With the help from his qualified staff, we offer a variety of dental services including cleanings, periodontal services, fillings, oral surgery, dental implants, crowns and bridges, dentures, emergency care as well as others.
New patients are always welcome and we would love to have you as part of our dental family. Please explore our web site to learn more about us. You can find information about our staff, our office, and the procedures and services that we offer.
If you have any questions please call us. We love hearing from our patients and anyone who may be interested in becoming one.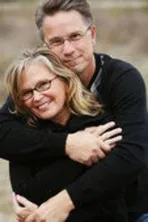 Those of us who are over the age of 40 have dental needs that are different from when we were younger. Now that our children are older and even out of the house, we are more able to turn our attention to our own concerns.
Dr. Friz understands these needs. Whether you are interested in restoring your smile, or simply interested in maintaining good oral health, you will find that Dr. Friz and his staff can be a valuable source of assistance. Why not give us a call? We would love to get to know you.

Our Mission is to Provide You and Your Family With
Quality Dental Care That Lasts!